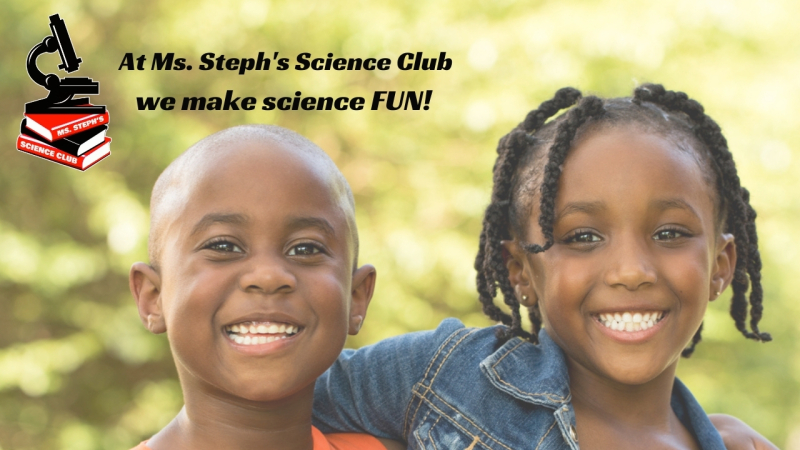 Spring 2022- Saturday Science Club (In-Person)
with Ms. Steph
$1200
Join Ms. Steph and the Science Club Community for a fun afternoon filled with hands-on STEAM education activities. It's pay-what-you-can so everyone should feel welcome!
NOTE: May 28, 2022, will be a special session. Club will start at 12pm and we'll have some treats for the children.
This is the perfect "My Grown-up & Me" outing. Ms. Steph welcomes trusted adult family members who would like to stay with their young scientists to support their learning experience. It's also a great play date activity so feel free to invite your child's closest friend(s) to join in the fun. Just remember to complete a registration form for all children that will be attending the session.
Remember to dress your scientist in washable, durable clothes so they can jump right into the activities. Activities are designed for children ages, 3-13. 
Drop-off service has been reinstated for our regular attendees! Please send Ms. Steph an email at mssteph@tfempowerment.org before registering your scientist to confirm that your child qualifies. 
The minimum student threshold must be met by 5 PM the Friday before a session for that session to proceed.
Shugah Baybees "Park"
3479019304
129 W138th Street
New York, NY 10030 Get directions